BBC News takes closer look at air travel for disabled people
Written by Roberto Castiglioni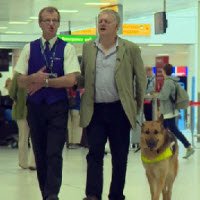 BBC News Scotland's Ian Hamilton recently visited Glasgow airport to experience how travellers with a disability are being supported.
The number of disabled people travelling by air has been increasing steadily over the last five years, and continues to grow. A recent study conducted by the UK Civil Aviation Authority caught the attention of Ian, who is visually impaired. 
The CAA research found that four out of five disabled passengers are satisfied with the level of assistance they receive from airports and airlines. 
"Where people with reduced mobility request special assistance in advance, they are often very satisfied with the service they get at airports and on board airlines and some, who fly multiple times a year, are clearly confident flyers," Iain Osborne, Group Director for Regulatory Policy at the CAA, said. "However there is a significant number of other disabled passengers, who have low expectations about air travel, and fear things will go wrong and the evidence shows this group are infrequent or non-flyers."
Osborne highlighted one of the biggest barriers to flying is a lack of understanding and information about the level of assistance airports and airlines must give passengers with special needs.  
"Knowledge of air travel rights is crucial to smoother journeys," the Chairman of the easyjet special assistance advisory group Rt Hon David Blunkett said. "For those requiring special assistance, this is not a matter of convenience but of critical necessity."
David Blunkett is echoed by Labour MEP Lucy Anderson, member of the European Parliament's Transport Committee. 
"Accessibility for all is an issue for which public support continues to grow. However, we know that in the field of transport,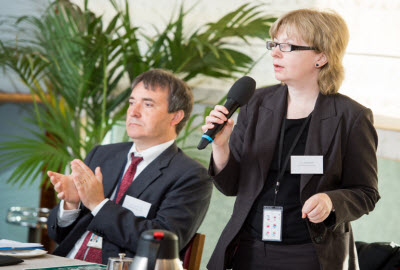 passengers with disabilities and reduced mobility continue to face significant barriers, be these physical or logistical," she said. "It is important that this issue remains high on both the European Commission and Member States' agendas."
The CAA study found significant variations in the level and quality of support provided by different airports, differences disabled frequent flyers often share.
"Special assistance at London Gatwick airport was absolutely fantastic," disabled frequent flyer Tim Wilson recently told Reduced Mobility Rights. "So often assistance at other airports make me feel like a piece of luggage to be hauled on the plane but at Gatwick they felt like carers and did everything they could to make sure I was safe and comfortable."
BBC News Scotland: Has air travel improved for passengers with a disability? (Link opens a new window)