Gatwick Passenger Death Sparks New Controversy
Written by George Sensalis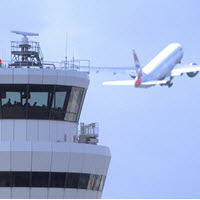 The death of a disabled person who fell from an elevator at Gatwick airport shortly after disembarking an easyjet flight sparked new controversy over airport assistance for disabled people.
The yet-to-be-named man was part of a group of people who had pre-booked assistance. "This is a sad and tragic incident and our thoughts remain with the family of the deceased", Gatwick airport said in a statement. "A member of Wilson James staff was waiting when the aircraft arrived and was in the process of disembarking the three PRM passengers when the incident occurred."
It has been confirmed that staff shortages were not to blame for the incident at the airport. "It is normal for one staff member to disembark three passengers who require assistance by taking them one at a time the short distance to the waiting buggy," the spokesperson for Gatwick said.
Guidance issued by the U.K. Civil Aviation Authority allows for the transport of passengers requiring assistance by means of shared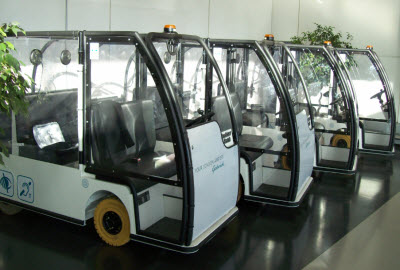 vehicles. This is to meet the continuous journey requirement of the existing legal framework. "The CAA's view is that, once the passenger is disembarked and de-boarding is complete, the airport must assist the passenger through the airport in one continuous 'movement' – i.e. directly from the arrival gate, through immigration and baggage reclaim, and to the final point specified by the passenger, without a break in the assistance."
EasyJet cabin crew were first on the scene trying to help the man, but their efforts did not succeed. "A number of our cabin crew provided medical assistance to a passenger at Gatwick Airport whilst waiting for paramedics to arrive, however, the passenger sadly later passed away," a spokesperson for the airline said. "Our thoughts are with their family and friends at this difficult time."
International laws require Cabin crew to be trained to provide first aid in case of emergencies.
Escalators and elevators are essential elements of any airport but escalators, in particular, are known to be challenging for many passengers, not just people requiring additional support. In extreme cases like the one at Gatwick airport, incidents can be fatal.
"The built environment can be a challenge for all, not just persons with disabilities," Roberto Castiglioni said. "The law requires airports to make their built environment more accessible whenever a major refurbishment takes place but sometimes commercial considerations prevail over the spirit of the law. In an ideal world, airports should always make full use of Universal Design to create a more accessible environment."